Corporate Events: How to Crack the Code
Corporate events are, by definition, something employees look forward to. The purpose of these events can be different—celebration, education, team building, or just a small gathering—but they are always expected to shake up the usual workflow with an element of fun.
Organizing events is extremely gratifying on the one hand, but extra challenging on the other—the feedback from the attendees is immediate, each mistake is visible, and you cannot simply forget about it and move on, since your "clients" are at the same time your colleagues who you continue to work with side-by-side.
What do we have? 13 offices. Nine countries. Over 1000 employees. And one team of four (that's us!).
My name is Anastasia, I'm the Head of the Culture Team. Let's pull back the curtain together and look at how we organize global events at Semrush.
New reality and new challenges
In 2022, Semrush opened five offices in five new countries, and we had to quickly revise the process of organizing events in the company.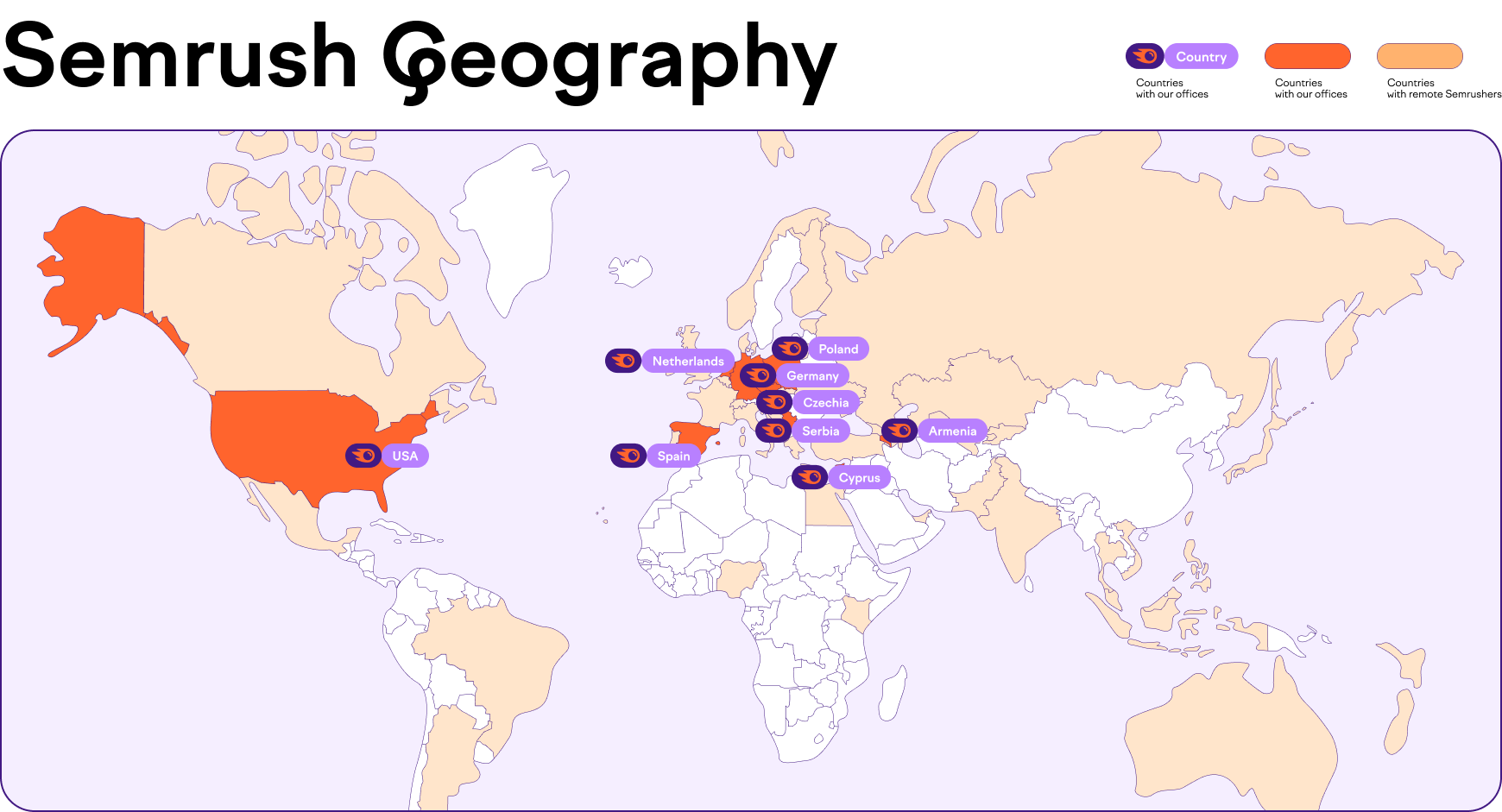 First, we faced challenges while trying to create a unified concept of corporate events for all locations. By now, we have gotten to know our employees' preferences in the current locations. In some offices, they like handcrafted workshops, and in others they prefer karaoke evenings. But what would people like in our new countries? We needed to test and try it.
After we came up with a general event concept for all offices, we needed to adapt it to the specificities of each location. Even then we faced many local peculiarities. For example, you can't make a snow angel in Barcelona for the End-of-Year Party. And in Serbia, Christmas is celebrated in January (which doesn't even fall into the definition of the "end of year").
In addition to difficulties related to local specifics, of course, we cannot forget the main challenge—remote organization. But we made it! And what's more: We created a memorable experience that we're ready to share.
Six universal tips for navigating corporate events
Since the option of cloning our team of four is impossible, we've created a set of rules for organizing global events.
1. Seek assistance: Look into hiring a local event agency if you have a budget,  involve office managers if you're budget-constrained or a group of proactive employees when no office managers are available. Working groups help generate more ideas and share them between locations.

At Semrush, all of the above applies. Sometimes we approach event agencies, but also we have HR Heads and Office Managers in each location who are actively involved in event organization.
2. Use time management tools: While juggling tasks in your head is great, this approach may need to be revised when handling numerous events simultaneously.

Utilize tools like Kanban boards, Miro, spreadsheets, or other planning resources that suit your specific needs.
As for us, we often use checklists for a venue visit or a to-do list in Miro (like the one below, prepared for a Halloween party).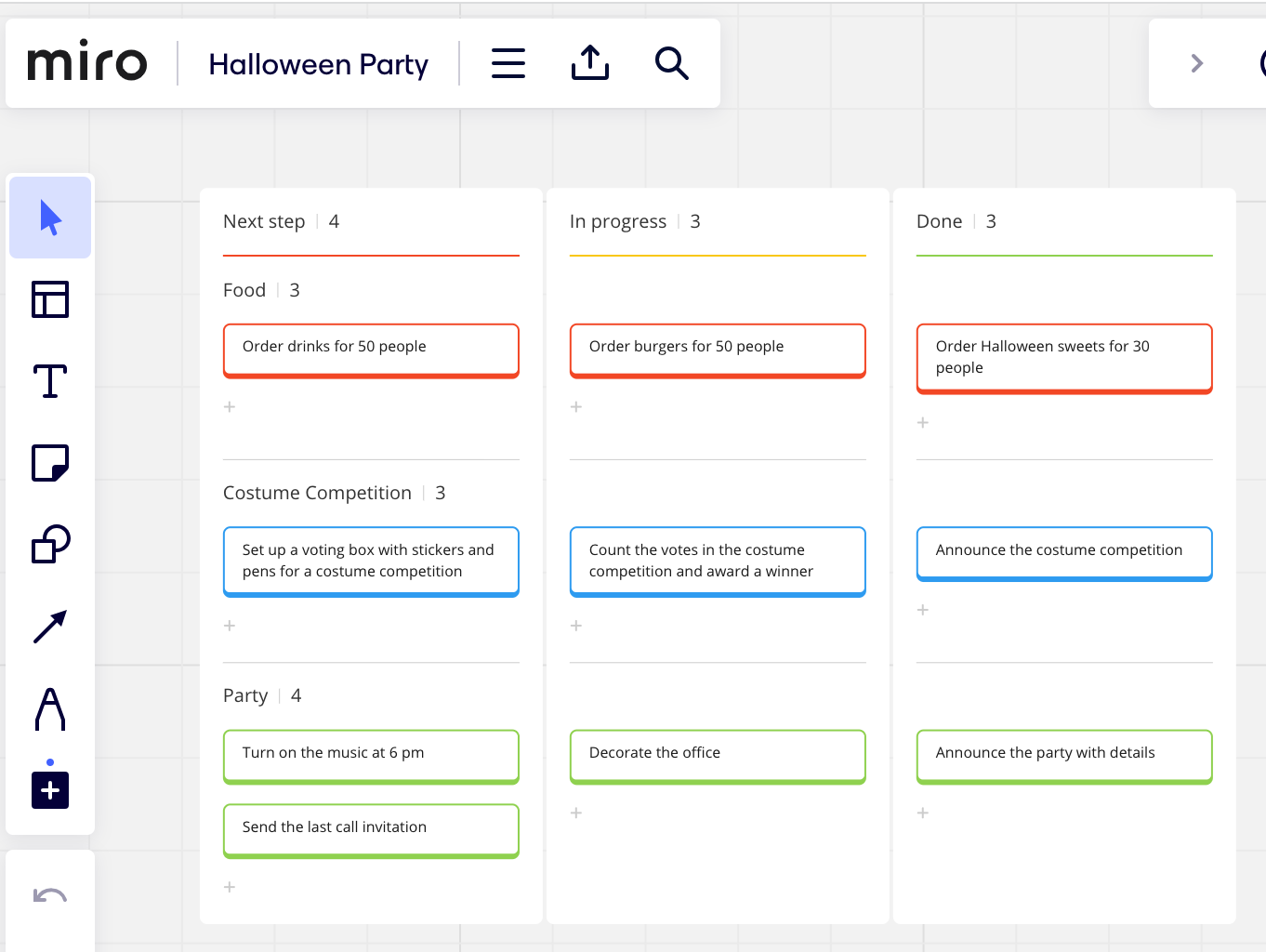 3. Customize your plan for each location: Don't attempt to follow a single template for events in all locations. Consider unique characteristics of each office and employee group—it will help find your recipe for the perfect party.
While this may initially seem daunting and complex, it will become easier over time, leading to higher satisfaction scores and messages of appreciation from employees.
At Semrush, some of our offices are located at the seaside, which makes it easy to organize beach parties (which won't work that well for our Prague or Berlin locations).
4. Provide clear guidance: Since you can't be in multiple places simultaneously, providing guidance to those assisting on-site is crucial. Write instructions in a way that can be easily understood by someone with no prior knowledge of the event to ensure that the end result aligns with your expectations.
If you organize meetings with working groups, be prepared. For example, you can make a presentation for the intro meeting.
Once again: checklists! Create checklists with items that need to be prepared for the event—this will be a huge help.
5. Remember about remote employees: Stick to the online+offline rule when organizing global events. When teams are distributed across different offices and some employees work remotely, it is essential to provide everyone with team-building activities that can be joined online.
At Semrush, we've started organizing online activities during the pandemic: from quizzes and quests to guided virtual tours in different cities.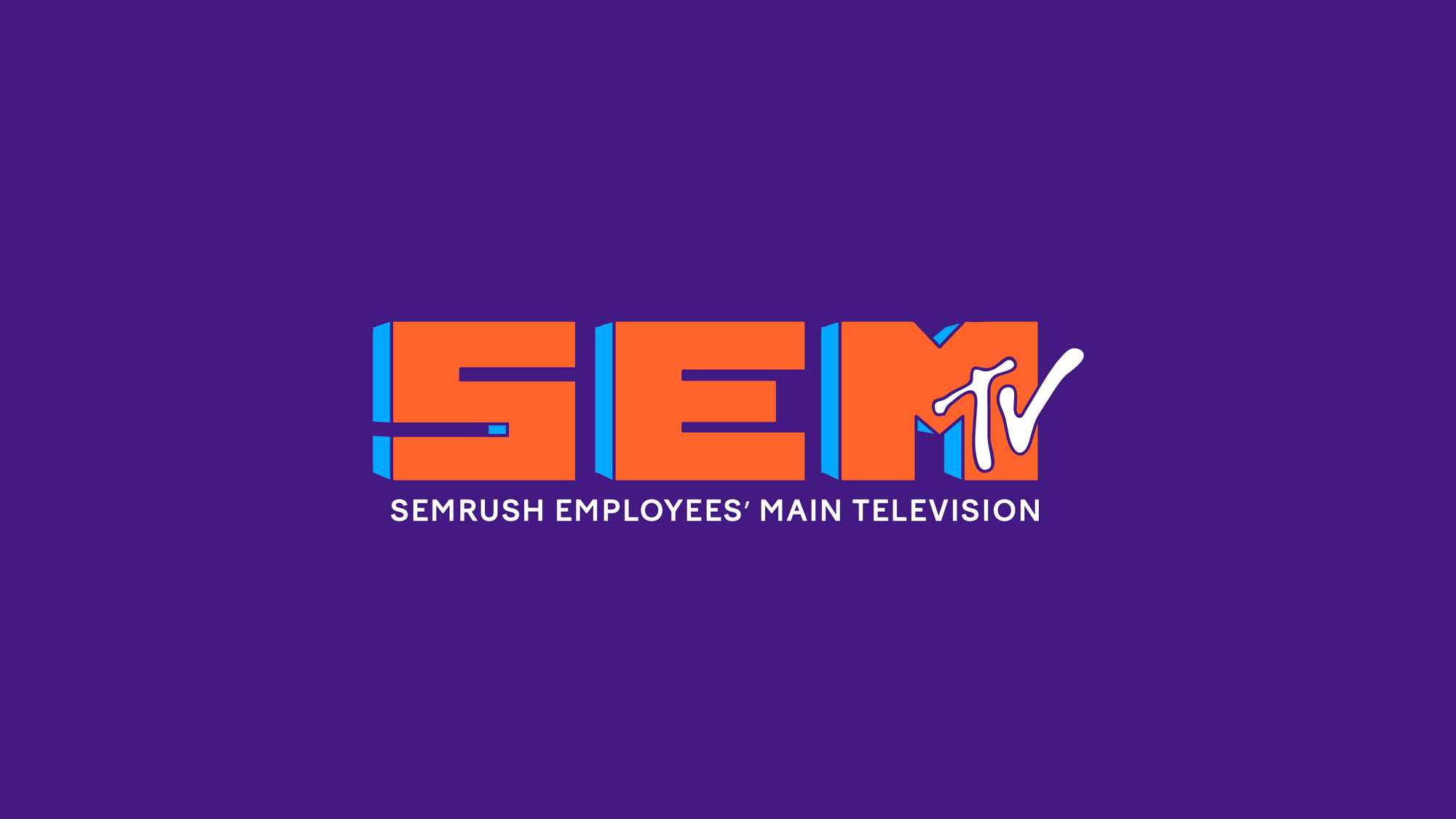 6. Stay calm and learn from mistakes: Inevitably, things can and will go off-kilter, but remember that mistakes are learning opportunities and can sometimes result in the most remarkable successes.
That's why it's so important to have a plan B and always keep a cool head to quickly reorganize yourself in a situation.
Here is a recent example: one of our locations ended up not having enough food at a corporate event. In the end, a prompt pizza order saved the day and even brought more people for the after-party.
Remember the past and form the future of your corporate events

All these experiences allowed us to outline directions for future Semrush events. Here are some basic principles we build our event strategy on:

Respect the traditions and habits of our employees and their countries of origin. In addition to global events, we celebrate local holidays, such as King's Day in the Netherlands, Thanksgiving in the United States, and the Feast of St. George in Spain.

For one of our events, we held a workshop in the Barcelona office where colleagues learned to create the company logo in the style of Gaudi's mosaics.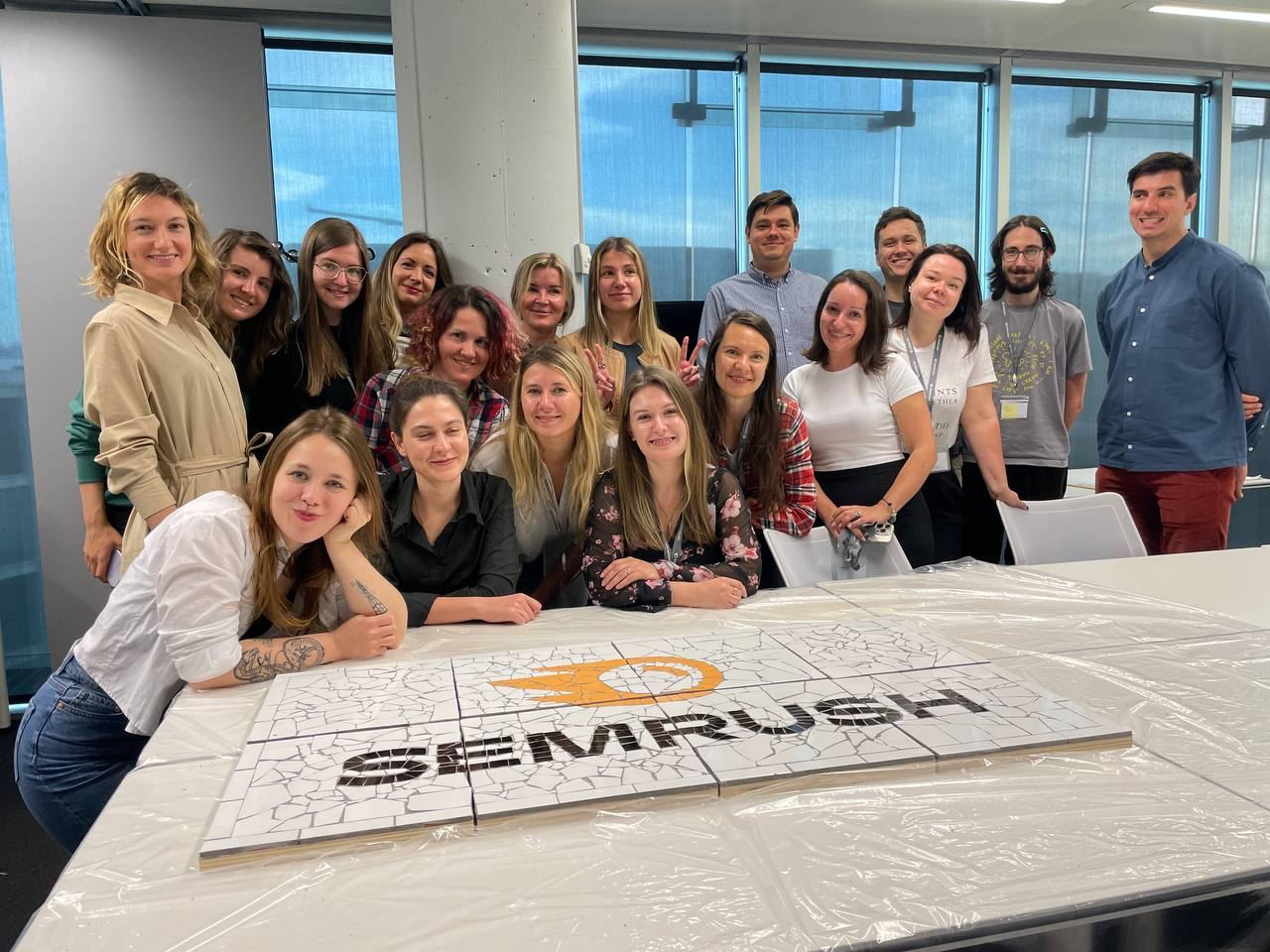 Keep in mind that events are also a way to recognize and reward employees, so we allow our colleagues to share their successes through them.
For example, this year we started a TEDx-style event, Semrush Talks, where employees pitch their projects and present their achievements to the whole company.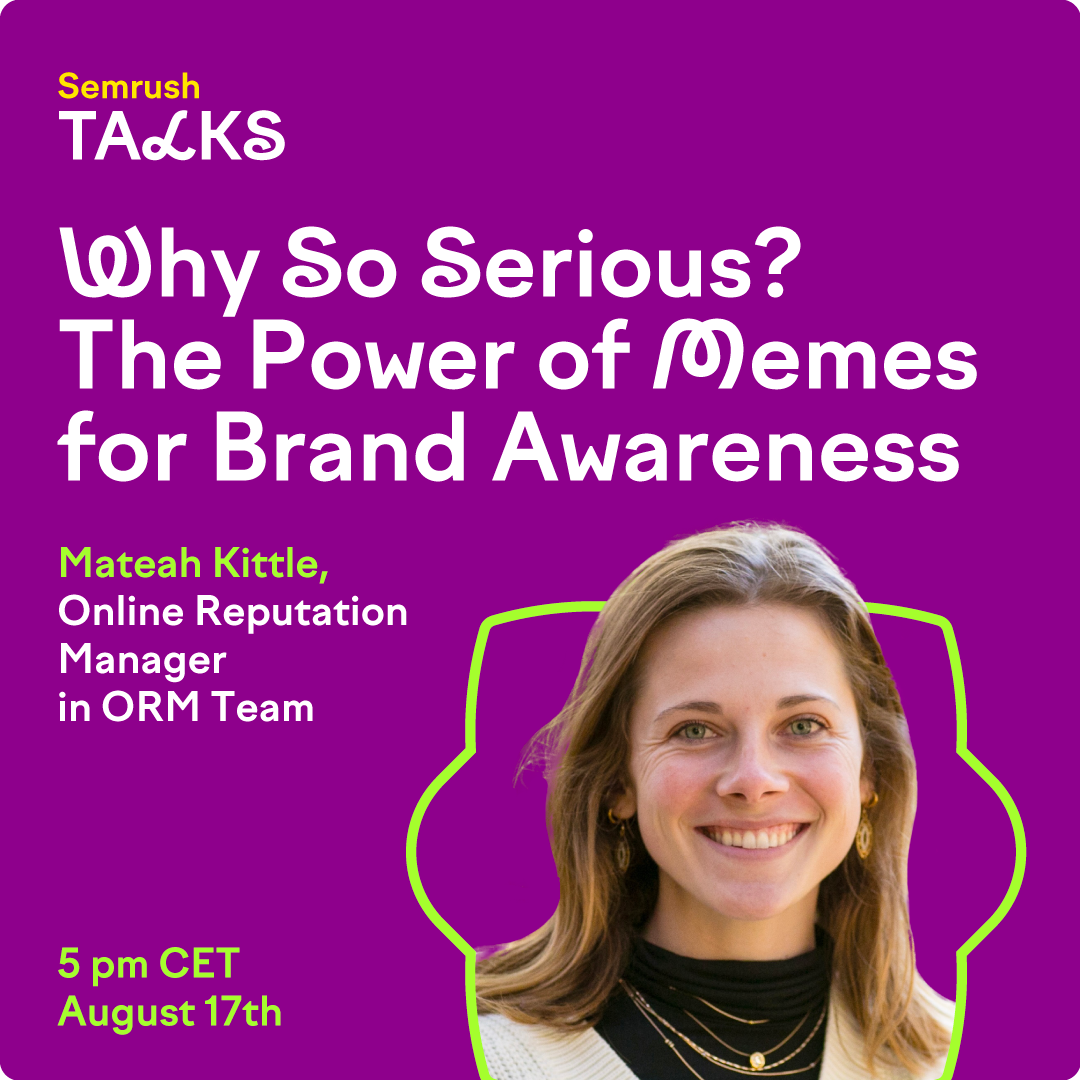 Incorporate global and local DEI events and social projects into your event schedule. At Semrush, we organize workshops for managers on how to work with neurodiverse employees and take care of employees' mental health. During Pride month, we initiated a workshop for employees led by a non-profit LGBTQ+ organization that shared practical tips on how to make the environment around us more inclusive.
Follow the approach of minimizing the environmental footprint in accordance with our Sustainability principles. For example, we avoid disposable or hard-to-recycle tableware wherever possible. This year, as part of our Humanity Day (an internal Semrush holiday), we organized "green" activities, such as collecting waste from rivers and canals, donating to shelters, and creating something new from recycled materials.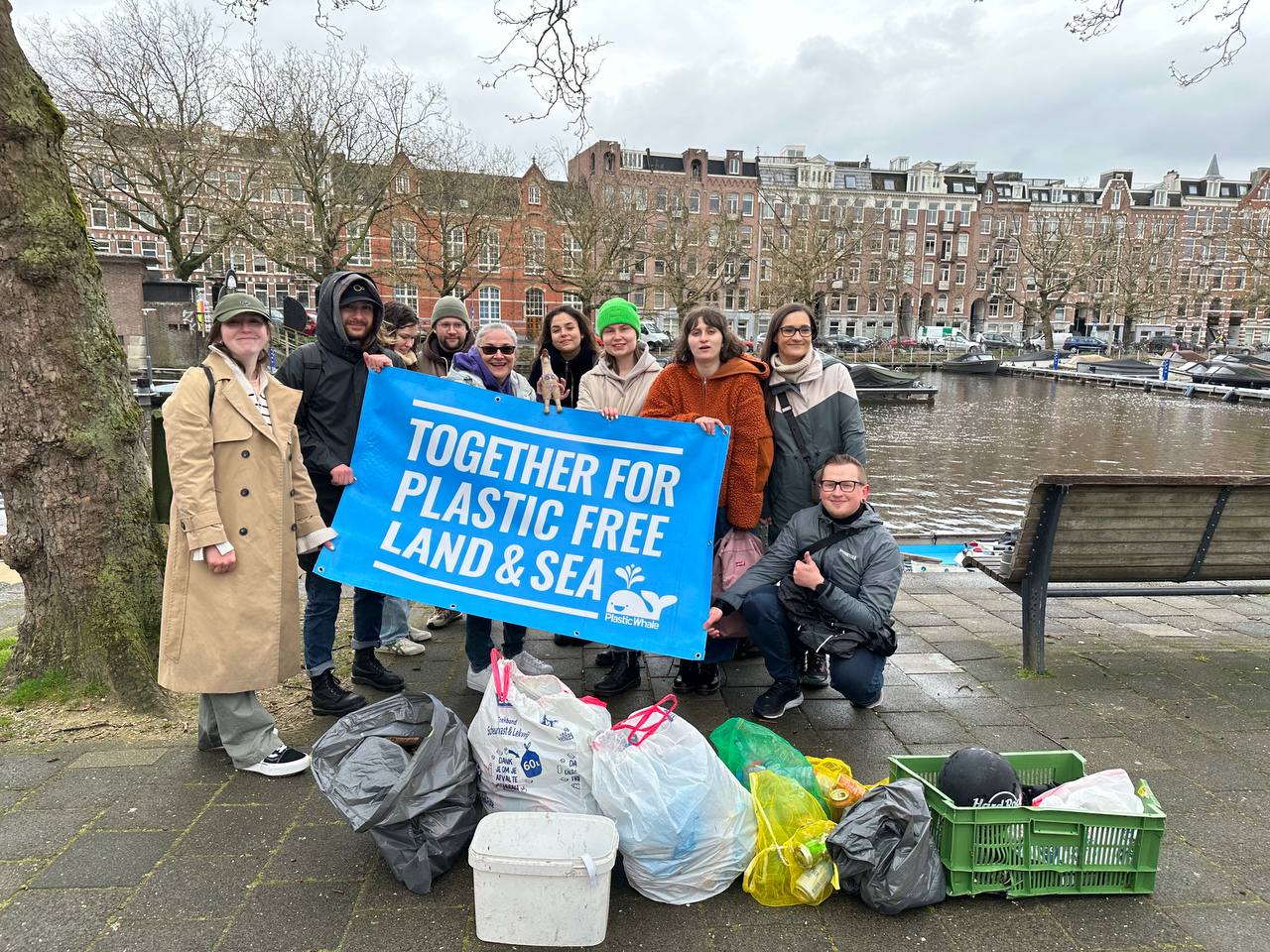 I hope this article immersed you a little bit into the world of event organization at Semrush, and that you found it inspiring for your own projects. Now it's time to create magic at your events!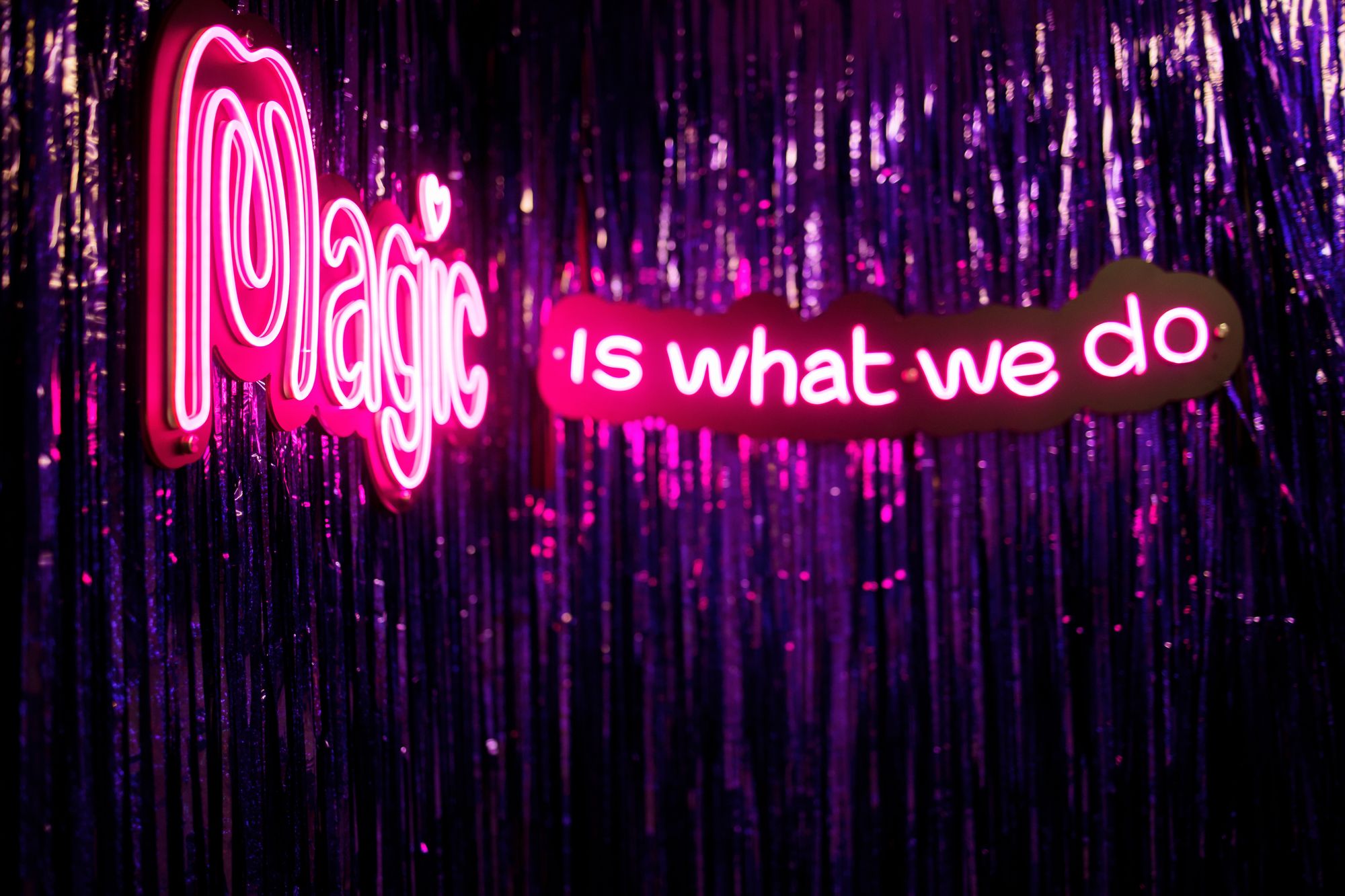 FAQ

1. How can I take part in the Semrush events?
You need to be a Semrush employee or attend one of the events organized by our Marketing or HR Brand teams.

2. Where can I see photos from the events?
Check out our Instagram: @semrush_life.
3. How do corporate events at Semrush contribute to employee engagement?
Corporate events provide opportunities for team members to connect, collaborate, and share experiences outside of regular work settings. Semrush events reinforce the company's values and culture, boosting employees' morale and commitment.
4. Can employees suggest ideas for corporate events at Semrush?
Yes, we value our employees' input. Our inclusive approach allows colleagues to contribute their ideas and suggestions, which we take into consideration in the event planning process.
5. How is feedback collected after Semrush corporate events?
After each corporate event, we typically distribute surveys or feedback forms to gather insights and suggestions for improvement. Additionally, employees can reach out with their feedback directly to the HR or event planning teams.